Our goal is for every Fayette County resident to live in safe, decent, affordable housing.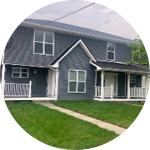 Single – Family Homes for Rent
The Urban League provides affordable rental homes for families with low-income. Offering from one- to four-bedrooms, our Development Corporation builds approximately four new homes annually and accepts Section 8 vouchers. For questions or to determine eligibility, please contact Tasha White.
View current rental properties >>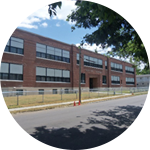 Senior Citizen Apartments for Rent
To provide senior citizens with affordable, safe, and decent housing option, the Urban League has three apartment complexes in downtown Lexington. For seniors, age 62 or older, our 1-bedroom apartments are spacious, well cared for, and handicap accessible. For more information, please contact Kesha Willoughby at (859) 353-3856 or call Beacon Properties at 844-289-1796.
ETL Apartments
Elm Tree Lane Apartments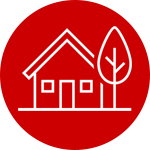 COVID-19 Rent Assistance
The COVID-19 pandemic has created an extraordinary need for flexible rental assistance. The Urban League is assisting qualified, low-income families by paying up to 3-months rent, not to exceed $1,200 for the period. When families spend so much of their income on rent, it is harder for them to save, which makes it nearly impossible to meet basic needs if they lose a job, their income falls, or costs for basic needs rise.
For questions or to determine eligibility, please contact Shannon Brooks.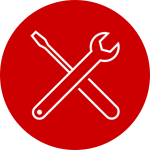 COVID-19 Home Repair Assistance
The Urban League's Home Repair Assistance program is specifically for homeowners, impacted by COVID-19. The goal is to provide minor home repairs (up to $1,200) that will allow families to safely remain in their homes without displacement. These repairs include such things as: replacing steps, handicap ramps, replacement of energy deficient doors, defunct/inoperative water heaters and window air conditioning units. For questions or to determine eligibility, please contact Shannon Brooks.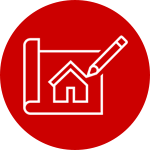 Gentrification
Gentrification is the transition of a community from low-income or working-class to middle-class or affluent residents. This happens when developers purchase housing stock and raise the rents or property beyond the reach of low-income residents. The Urban League has been a champion against gentrification for more than 3 years. The Mayor's office created the Neighborhoods in Transition Task Force and the Urban League is a part of this work. Learn more about Lexington's gentrification work here.
Healthy At Home
To register for this program, please visit: cutt.ly/HealthyHome
To learn more about this program, please click on the images to download a PDF.